70 Best Travel Gifts (2023 Shopping Guide!)
Last Updated on August 21, 2023 by
Looking for gift ideas for someone that loves to travel? We've put together a comprehensive list of 70 of the best travel gifts for the traveler in your life. We've done all the research, all you have to do is choose what gift works best for your loved one. In addition to the 70 best travel gifts, we're also sharing affordable travel gifts, travel gifts for men/women/children, and creative ways to give the gift of travel. Enjoy!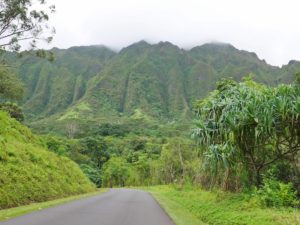 Disclosure: This post may contain affiliate links. As an Amazon Associate, I may earn commissions from qualifying purchases from Amazon.com. These sales help to run this blog without any additional cost to you. See our policy page for details. We were gifted products from KÜHL.
---
Best Travel Gifts
| | |
| --- | --- |
| This year we purchased Apple Airpods Pro, and they are definitely game changers. My favorite feature is the Active Noise Cancellation. Basically, there is a microphone that detects external noise and then counters that with anti-noise. I love using this feature at the airport and on public transportation. I also appreciate that the Airpods are much less bulky than carrying around noise canceling headphones. Finally, I like these because they are wireless. No more undoing tangles or getting the wires caught while trying to move around. I'm starting this list off with these because they are amazing. |   |
| One of the more stressful parts about travel is figuring how to use your electronics in different countries. There is a lot of variation in both the plug type and the amount of voltage. I can't tell you how many times I've brought an adapter only to discover it didn't quite work. The beauty of a universal travel adapter is that it is designed to work in multiple types of plugs. The one listed here works in over 150 different countries. Problem solved! |   |
| This weekender bag has a strap so that it will sit on top of your luggage. This makes it really easy to take with you at the airport. There's also a separate shoe compartment, so the rest of your items can stay clean. You can definitely be creative with how to best use the bottom compartment. Instead of shoes, you can put socks and clothes or extra snacks. I often use it to pack things separately for my daughter so I have everything she needs in one place.  |   |
| Fill this map with your own photos as you explore the United States. It's a beautiful momento from past travels, and it's a great way to motivate you to see all 50 states! Use their online photo maker to get your photos to fit each state. |   |
| After you come home from visiting a new country, you can scratch it off on this large world map.  |   |
| If you plan on visiting multiple national parks, then this print is a beautiful way to display which parks you have visited. Just scratch off each park you have been to.  |   |
| Taking photos is one of the best ways to capture a vacation. Although cell phone cameras have improved so much, there's still nothing like a high-quality DSLR.  |   |
| Putting together a movie of your vacation is a fun way to capture the experience and share it with others. GoPros also take great photos, and they can be submerged under water for up to 33 feet. If you are planning on snorkeling, for example, a GoPro will be able to capture everything you see beneath the waves. |   |
| This luggage set has spinner wheels and hard sides. Having nice luggage can make such a big difference when traveling. If you don't have a set you love, consider this one! |   |
| I didn't use packing cubes until I had a baby, and they make such a big difference when traveling. I definitely wish I had used them years before! Packing cubes will keep everything organized in your luggage. You can find all of your socks in one place, swimsuits, shirts, etc. These are especially helpful when you are sharing a bag with someone else. (For example, I'll put all the baby's onesies in one cube and my things in another.) Packing cubes will also keep your hotel room from looking like a disaster while you are trying to find your things.  |   |
| When traveling, you'll want to have a backpack that is lightweight and that you can wear either around the city or for day hikes. With this daypack, you could store a raincoat, snacks, and souvenirs.  |   |
| National Geographic's Destinations of a Lifetime features 225 bucket list places to visit. Browse through the pages and start planning your next trip.  |   |
| Planning on backpacking through Europe? Want to plan for a multi-day hike? Osprey's line of backpacks are high-quality and can store a lot. I went backpacking with my brother through Europe, and having a large backpack like this one was perfect for quickly and easily traveling.  |   |
| When going on a long trip with multiple hotels or Airbnbs, you just can't be sure if you'll have access to a good hair dryer. (Or you might not want to use one that other guests have used.) This travel hair dryer is light and compact. It's the one I take with me when I travel. |   |
| Reading about travel is the next best thing to traveling itself. One of my favorite new books on travel is World Travel: An Irreverent Guide, by Anthony Bourdain and Laurie Woolever. It came out this year and covers some of Anthony Bourdain's favorite spots to visit. |   |
| Keep all of your travel documents in one place. Especially if you are traveling as a family and have multiple passports. |   |
| I always travel with a quick dry towel in my day bag. I have used it to sit on the beach or if I need a clean place to sit on the ground. I've used it in torrential down pours, and I've used one when hostels didn't include bath towels. This towel packs up super small and is easy to bring with you. |   |
| Make sure you do not leave home without a first aid kit. Whether you get a blister or a more serious injury, you'll want to make sure you are safe and prepared.  |   |
| Getting sick on vacation sucks. If you're planning on traveling internationally, a filtered water bottle can help keep your drinking water safe. The water bottle removes 99.9% of waterborne bacteria and waterborne protozoan parasites.  |   |
| A comfortable neck pillow can make even the longest flights bearable. The cheap ones often don't work very well, so you'll want to get a nicer one.  |   |
| This backpack is perfect for traveling. This backpack is waterproof and has 20 pockets. It's durable and can be used as a personal item for most flights. |   |
| If you're not sure if you'll need a backpack (or just want one for when you land), you should consider the Tumi Voyageur Just In Case backpack. It folds up completely flat, so it's easy to pack into luggage. If you find yourself in a situation where you bought a lot of things while on vacation, you'll have an extra backpack to take more home with you.  |   |
| One of the best parts about traveling is trying new foods. With this snack box, you can try snacks from around the world.  |   |
| Rick Steves has guidebooks for many countries in Europe, which are excellent to read as you prepare for a trip. He also recently came out with a book all about his favorite places and stories. Any travel lover will surely enjoy it! |   |
| These mesh pouches take up hardly any room in your luggage, yet they make it so much more organized. We use the large ones for dirty laundry, and the smaller ones for cosmetics, souvenirs, and office supplies.  |   |
---
Best Stocking Stuffers for Travel
| | |
| --- | --- |
| We use our phone while traveling for directions, phone calls, and for taking photos. Having your phone run out of battery can be a major bummer. This portable charger will make sure that you can charge your phone even while you're on the go.  |   |
| If you plan at being at the beach, kayaking, or boating, you'll want to make sure that you have a waterproof phone case to protect your phone or anything else you want to stay dry.  |   |
| You won't have to worry about TSA liquids when you travel with a shampoo bar. They're also more environmentally friendly because they don't need a plastic bottle.  |   |
| The cocktail kits by the Cocktail Box Co. include everything you need to make a craft cocktail except for the alcohol. They are TSA friendly. All you need to do is order the alcohol you want on your flight and you can use this kit to make your own cocktail on the go. |   |
| Order a scented candle from your favorite city or country. The Homesick line has tons of different cities, states, and countries to choose from.  |   |
| I brought these small journals with me to India and to Europe. I used them to jot down notes, travel memories, and reflections. Today, I love looking back on those moments. There's something so much better about having them in a book instead of on a digital file.  |   |
| Perfect for solo travel (you won't have to ask someone to take your photo). It's also great for groups, because you'll be able to get the whole family in the photo. This selfie stick also comes with a tripod and a remote.  |   |
| You and your loved one will be able to listen to music or audio from the same device.  |   |
| Easily spot your luggage with these colorful luggage tags.  |   |
| A good sleep mask is essential for sleeping on the go. This one is molded to better block out the light.  |   |
| This mug collapses flat so it's easy to pack in your purse or backpack. It's an environmentally friendly way to drink tea, coffee, and other beverages.  |   |
| If your luggage is too heavy, you'll probably face an additional charge from your airline. But once you're at the airport, it's such a hassle to try to re-arrange luggage. This portable luggage scale will let you estimate your luggage's weight ahead of time.  |   |
| Fight jet lag with a purifying facial mask. This skincare set will help you protect your skin.  |   |
| Sunscreen is one of the most important things to bring on vacation, and yet it's easily left behind if it's not the right size for flying. This travel-sized kit is perfect to throw in your luggage before your trip.  |   |
| This is definitely a travel essential. Grab an extra one just in case you forget one at the hotel. |   |
| Don't be caught in the rain unprepared. These ponchos will come in handy for unforeseen downpours and for theme parks.  |   |
---
Travel Gifts for Women
Whether you or traveling or hiking, these pants are perfect because they repel moisture and don't show many wrinkles. They are lightweight and very packable. They roll up easily into capris and they are UPF 50. 

 

It's always nice to travel with a comfortable scarf to keep you warm, but the benefit of this one is that it contains a hidden pocket. You can store your passport and money within the zippered pocket and keep it away from thieves. 

 

This travel wallet is RFID blocking and will fit your passport and credit cards. It also comes with a wrist strap or a shoulder strap, so you can choose what's best for your travel day.

 

This case will organize your necklaces, earrings, bracelets, and rings. The best part is that it has a section that will keep your necklaces from getting tangled. 

 

This bag will keep all of your makeup and toiletries secure and organized. 

 

This rain jacket packs up super small so you can pack it in your purse or day bag. You'll always be prepared for the weather when you have this convenient rain jacket with you. 

 

My go-to shoe for walking and running is from Brooks. These are super comfortable for spending all day walking around a city or a theme park. 

 

Whenever I travel, I pack my Tevas. They are so comfortable and perfect for warmer climates. 

 

If traveling during the colder months, pack a couple of long-sleeved base layers. This one helps retain body heat, wicks away moisture, and is very comfortable. 

 

 

These shoes are amazing because they are machine washable. After a trip or even while you're on the road, you'll be easily able to clean your shoes and look sharp. I think this might be my favorite find!

 
---
Travel Gifts for Men
| | |
| --- | --- |
| This travel shirt has seven hidden pockets and is lightweight. The shirt is designed so that pockets won't bulge when you put your things in them. |   |
| This rain jacket will pack down small so you can easily throw it in a daypack. You'll have it ready just when you need it.  |   |
| Keep your credit card information safe with this RFID blocking wallet. This wallet is slim and it has an integrated money clip. |   |
| This bag will keep all your toiletries organized. It also has a zippered inside pocket. |   |
| These pants are ideal for hiking, traveling, and outdoor recreation. Many of their pants are lightweight, water-repellant, and have sun protection. We love the KÜHL brand, and you can read our full review of some of their products here.  |   |
| When traveling to cooler climates, you'll want to layer up. This base layer will retain heat and wick away moisture.  |   |
| These shoes are a lightweight sneaker that is designed to get wet. They can be used in humid climates with frequent rainfall, while kayaking, or while boating.  |   |
| This 15 piece kit comes assembled with all the toiletries you need. |   |
---
Travel Essentials for Babies and Children
| | |
| --- | --- |
| This inflatable bed has a safety wall to help keep your child secure. The inner mattress is also removable for easy cleaning.  |   |
| We were gifted this Phil&Teds Travel Crib and it has been one of our favorite baby travel items. It's super lightweight (weighs less than 8 pounds), and we were able to fit it in our checked luggage. |   |
| The Doona Carseat/Stroller combo is perfect for young babies. It's the only carseat that has retractable wheels so it can also double as a stroller. Instead of bringing two bulky items, we only needed to bring this one. It's also very convenient for when baby falls asleep in the car (or on the plane). Instead of waking them up to take them out, you transition to stroller mode and just keep traveling. We think it was worth every penny! |   |
| The Snoozeshade will help with sleep because it keeps the crib nice and dark. It easily fits over a pack'n'play. We have stayed in a number of hotel rooms that didn't have good window coverings, and we were so grateful we brought the Snoozeshade. (We were gifted the Snoozeshade and we have used it on multiple trips!) |   |
| Naps on the go are a breeze when you place this shade over the stroller. The fabric is breathable, but it will keep the stroller dark and distraction-free. (We were gifted this stroller shade by Snoozeshade and we found it super helpful for visiting the national parks!) |   |
| Everyone will sleep better with a white noise machine. We like this one because it is small and compact for travel. We've used this one for about two years, and it's still going strong! |   |
| This tray fits over your child's car seat and gives them a work station on the go. I wish we would have had this for our three week road trip! |   |
---
How to Give the Gift of Travel
So you have the wonderful idea of gifting someone a trip, but now the question is, how do you present it to them? We share a few creative ways to give your loved one the surprise of a lifetime.
| | |
| --- | --- |
| When your loved one opens this box, a bunch of photos will fall open. You get to choose the photos, so you could include photos of the location you plan on taking them to visit.   |   |
| If it's during Christmas time, you can choose an ornament specific to that location and attach a note to it saying that their gift is a trip to that place. They'll also have the ornament to keep forever to remember the sweet gesture year after year.  |   |
| Put together a gift box or bag and fill it with things characteristic of that region, or fill it with things they'll need to have when they get there. For example, you could fill a beach bag up with beach essentials for a trip to Hawaii.  |   |
| Give them a piece of luggage and tell them what they will need to pack for the trip. Just don't tell them where you will be going! The anticipation will be as fun as the trip itself.  |   |
Summary
We hope that you were able to find one or two things from this list of travel gifts that will work for you!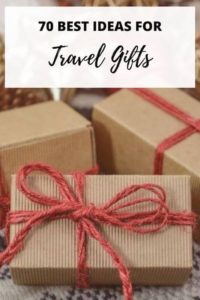 If you enjoyed this post, you might also be interested in the following:
Disclaimer: We always strive for content accuracy. Since the time of publishing, travel-related information regarding pricing, schedules, and hours may have changed. Please look up such information directly from each vendor or institution for the most current information.