Last Updated on May 25, 2023 by admin
Pasadena is located just 10 miles from downtown Los Angeles, and it's one of my favorite cities in southern California. With the San Gabriel Mountains as a backdrop, Pasadena is filled with museums, trendy restaurants, and a historic Old Pasadena that gives the city a small-town vibe. Pasadena is famous all over the country for the Tournament of the Roses parade and the Rose Bowl football game, but the city has so much more to offer than just roses! I've been to Pasadena at least half a dozen times, and I'm excited to share my list of the top 33 things to do in Pasadena.
To see all our posts about California, click here!
Join our monthly newsletter (linked here) and never miss a post!
Disclosure: This post may contain affiliate links. As an Amazon Associate, I may earn commissions from qualifying purchases from Amazon.com. These sales help to run this blog without any additional cost to you. See our policy page for details. 
---
About Pasadena
The name Pasadena means valley in the Ojibwa native language. The city of Pasadena is located in Los Angeles County in Southern California. The city has over 135,000 residents. 
The climate in Pasadena is typically warm and sunny. The average daytime temperature is 76 degrees F. Overall, the climate is very comfortable and most days have warm temperatures. I've personally seen the temperature as hot as 104 degrees and as cold as 42 degrees during my visits, so be sure to check the forecast and pack accordingly!
Also, if you're visiting Los Angeles, check out the Go City pass. You'll able to save money by bundling multiple attractions!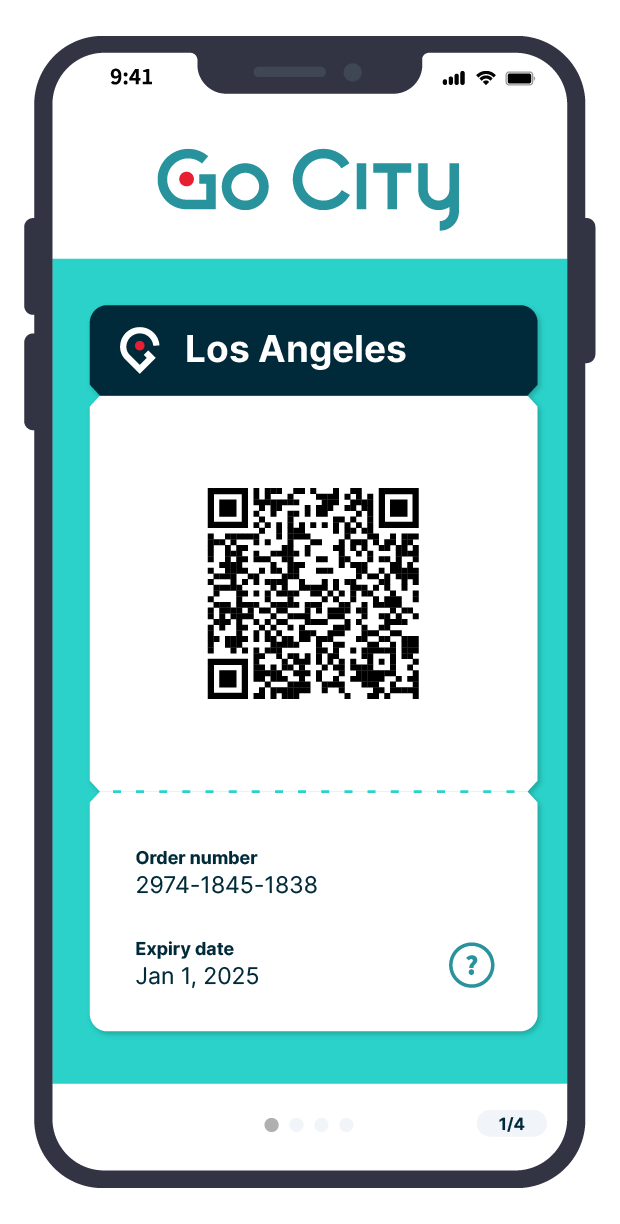 Fun Facts About Pasadena
There are tons of parrots that live in Pasadena. The legend is that tons of parrots were released after a fire in the late 1950s at a bird farm.
The official flower is, of course, the rose!
The city of Pasadena was established, in part, to ban the sale of alcohol in the late 1800s. 
The name Pasadena has been bestowed upon an asteroid, a submarine, and even another city in Texas. 
A typical float in the Tournament of Roses parade has over 100,000 roses!
Pasadena has been home to numerous celebrities, including Albert Einstein and Julia Child. 
Locals sometimes refer to Pasadena as just 'dena. 
---
How to Get to Pasadena
Pasadena is located in the southern portion of California. It's about 10 miles away from Los Angeles, 40 miles away from Disneyland, and 135 miles away from San Diego. 
Airports Close to Pasadena:
Hollywood Burbank Airport (BUR): about 15 miles away from Pasadena
Los Angeles International Airport (LAX): about 28 miles away from Pasadena
Long Beach Airport (LGB): about 29 miles away from Pasadena
Ontario International Airport (ONT): about 36 miles away from Pasadena
Tip: I recommend checking the SkyScanner website to see which airports have the best prices for your dates of travel!
---
Things to Do in Pasadena
1. Old Pasadena
One of my favorite things to do is to walk around Old Pasadena (also known as Old Pas). Pasadena's first buildings were created in the 1880s. Pasadena quickly grew to become a resort town for wealthy tourists to spend their winters. Today, Old Pasadena has 22 blocks and is recognized as a National Register Historic District. To see Old Pasadena, just walk up and down Colorado Boulevard. You'll find plenty of historic buildings, restaurants, and open-air shopping centers. 
2. Pasadena Playhouse Village
In addition to Old Pasadena, another district you need to visit while in Pasadena is the Playhouse Village. The Playhouse Village is home to the performing arts, museums, and lots of galleries. Of course, be sure to check out the Pasadena Playhouse!
3. Pasadena City Hall
100 Garfield Ave, Pasadena, CA 91101
An impressive building that you cannot miss while in Pasadena is the city hall. The building was constructed in 1927 during the City Beautiful movement. The building has architectural influence from the Italian Renaissance and Spanish design. This beautiful building has been featured in dozens of films! It's really easy to reach Pasadena City Hall while you're out exploring Old Pasadena. I took a quick 2-minute detour from Colorado Boulevard, and I was able to see this beautiful building in person.
4. Pasadena Civic Auditorium 
300 E Green St, Pasadena, CA 91101
The Pasadena Civic Auditorium is another beautiful building located in downtown Pasadena. If you are a fan of the show America's Got Talent, this is one of the venues used for the show. This is also the venue for the Daytime Emmy Awards. The building first opened in 1932 and is now on the National Register of Historic Places.
The first time I visited the Pasadena Civic Auditorium, I saw that they were filming for America's Got Talent. I wasn't able to peek inside during that visit, but I absolutely loved the exterior of the building. During my last visit to Pasadena, I did get to walk inside the building, and I thought that the painted ceiling was fabulous. 
5. Colorado Street Bridge
504 W Colorado Blvd, Pasadena, CA 91105
The Colorado Street Bridge was constructed in 1912 and is on the National Register of Historic Places. The Colorado Street Bridge bridge is known for its arches and classic light fixtures. The bridge makes for a beautiful backdrop for photos.
6. Jet Propulsion Laboratory
4800 Oak Grove Dr, Pasadena, CA 91109
The NASA Jet Propulsion Laboratory offers free public tours on a limited basis. You'll need to make a reservation through their website. If you're a smaller group, you'll need to visit on one of their designated Visitor Day Tours. The property contains a number of places to visit, including the Space Flight Operations Facility, the von Karman Visitor Center, and the Spacecraft Assembly Facility.
7. The Gamble House
4 Westmoreland Pl, Pasadena, CA 91103
The Gamble House is a historic home that is known for its architectural influence. The home was constructed by architects Charles and Henry Greene. You can visit the house for a tour on select days of the week. There are a variety of tours to choose from, which cover topics such as the craftsmanship, gardens, and more.
8. USC Pacific Asia Museum
46 N Los Robles Ave, Pasadena, CA 91101
The USC Pacific Asia Museum focuses on the art and culture of Pacific Asia. The museum has been operating in Pasadena for over 50 years. At the time of this writing, a general admission ticket for an adult was $10. If you happen to be in town on the second Sunday of the month, admission is free. The museum is open Wednesday through Sunday (closed on Monday and Tuesday). 
9. Norton Simon Museum
411 W Colorado Blvd, Pasadena, CA 91105
The Norton Simon Museum consists of multiple galleries and a sculpture garden. Norton Simon was an art collector with an impressive collection. Currently at the museum, there are over 12,000 objects. Some of the most exceptional pieces of art include paintings by Raphael, Rembrandt, and Van Gogh. At the time of this writing, an adult admission ticket costs $15. The museum is closed on Tuesdays and Wednesdays. 
10. Rose Bowl Stadium
1001 Rose Bowl Dr, Pasadena, CA 91103
If you want to check out the Rose Bowl Stadium, you don't have to wait for a football game. The stadium offers public tours. Tours offered the last Friday of every month. You'll be able to check out a locker room as well as look at the field. The Rose Bowl Stadium was built in 1922 and is now a National Historic Landmark. The Rose Bowl typically takes place on January 1st of each year. If you happen to be in Pasadena during the Rose Bowl, you'll see the town flooded with football fans from across the country.
11. Pasadena Museum of History
470 W Walnut St, Pasadena, CA 91103
The Pasadena Museum of History is dedicated to preserving Pasadena's artistic and cultural history. If you want to learn more about Pasadena and the local area, this is the museum you should visit. The museum is located on the beautiful Fenyes Estate, which is a mansion listed on the National Register of Historic Places. The mansion was built in 1907 and still contains much of its original furniture. You can also visit the Finnish Folk Art Museum while on property. The property is also surrounded by well-maintained gardens that are worth a visit. The museum is closed on Tuesdays and Wednesdays. 
12. Wrigley Mansion and Gardens
391 S Orange Grove Blvd, Pasadena, CA 91184
The Wrigley Mansion was built in 1906. It was gifted to the city of Pasadena in the 1950s for the purpose of serving as the Tournament House for the Tournament of Roses annual parade. At the time of this writing, free tours are offered to the public on Thursdays from February until August (2pm and 3pm). You'll definitely want to visit the Wrigley Gardens, which contain more than 1,500 types of flowers. (Many of which are roses!) The Tournament or Roses parade has been operating since 1890.
13. The Church of Saint Andrew
311 N Raymond Ave, Pasadena, CA 91103
As you explore Pasadena, you can't help but see the tall bell tower attached to the Church of Saint Andrew. The Romanesque Revival Campanile is one of Pasadena's landmarks. The church was built in 1927. I think it looks particularly beautiful when it's lit up at night.
14. Castle Green
99 S Raymond Ave, Pasadena, CA 91105
Castle Green is a beautiful building and a Nationally Registered Historic Monument. Castle Green was built in 1898 originally as part of a hotel. It has architectural elements from Moorish and Spanish-style buildings. It now serves as a private residence and event venue. 
I remember walking by Castle Green thinking it was a really pretty building. I didn't go inside or take any photos, but it's certainly worth a stop as part of a walking tour of Pasadena. 
15. Central Park
275 S Raymond Ave, Pasadena, CA 91105
Located right next to Castle Green is Pasadena's Central Park. This 9-acre park contains a rose garden, playground, and plenty of benches and green space. When I visited, I thought it was a nice place to relax or read a book. The playground equipment looked new and well-maintained. 
16. Historic Route 66
Pasadena is actually located along Historic Route 66. If you're planning a road trip along Route 66, definitely add Pasadena to your itinerary! The Saga Motor Hotel Pasadena is a historic motel that is located along this route. The hotel is known for its iconic neon-sign that has been shining since the 1950s. 
17. IPIC Pasadena
42 Miller Alley, Pasadena CA 91103
Watch a movie in comfort at the IPIC movie theater in Pasadena. With comfortable seating and a delicious menu, IPIC is the perfect place to go for a date night!
Although I haven't been to the IPIC theater in Pasadena, I have been to other IPIC theaters and they are THE BEST. 
18. Pasadena Antique Mall
309 E Green St, Pasadena, CA 91101
The Pasadena Antique Mall contains thousands of vintage items. Going antiquing can be a fun way to spend an afternoon and get to know the city.
19. Vroman's Bookstore
695 E. Colorado Blvd. Pasadena, CA 91101
Vroman's Bookstore is southern California's oldest and largest independent bookstore. The bookstore has been operating since 1894. 
20. The Pasadena Symphony & POPS
While you're in Pasadena, check out a live concert and listen to some classical music. 
21. California Institute of Technology 
Caltech is located in Pasadena, and the university has an impressive campus. The university hosts a monthly architectural tour of its campus. (Information linked here.)
22. Arlington Garden
275 Arlington Dr, Pasadena, CA 91105
The Arlington Garden is Pasadena's only free public garden. The botanical garden contains a citrus grove, an oak grove, a desert, and a mediterranean garden. 
23. Neon Retro Arcade
28 S Raymond Ave, Pasadena, CA 91105
Fan of classic video games? The Neon Retro Arcade contains over 40 classic games. You pay an admission price to enter, and then all games are set to "free play." We paid $15 per adult for an hour. We had so much fun playing all the old games! Our daughter also enjoyed it. They even provided us a stool, that way she could stand up and see all the screens.
The arcade included racing games, shooting games, video games, and pinball games. Some of the classic games that we played included Donkey Kong, Tetris, Burger Time, Off Road, The Simpsons, Ms. PacMan, Street Fighter, and Dragon's Lair.
24. Kidspace Children's Museum
480 N Arroyo Blvd, Pasadena, CA 91103
If you're looking for a fun activity for kids, check out the Kidspace Children's Museum. The museum features a variety of exhibits, including a splash space, a rope bridge, and trike tracks. The museum is closed on Mondays. We recently visited the Kidspace Children's Museum with our daughter, and we were surprised that we spent over 5 hours there! There are some indoor exhibits, but most of the experiences are outdoors. We especially enjoyed the sound garden, the campsite space, and the fishing boat area. The museum has a cafe on-site, with lots of kid-friendly menu options. We ordered a grilled cheese sandwich that was in the shape of a goofy monster, complete with cucumbers and olives for eyes!
25. Fork in the Road
S St John Ave, Pasadena, CA 91105
If you're looking for a silly piece of public art, check out the Fork in the Road sculpture. This 18-foot-tall fork is sure to amuse you. 
26. Eaton Canyon Natural Area and Nature Center
1750 N Altadena Dr, Pasadena, CA 91107
The Eaton Canyon Natural Area and Nature Center is open seasonally. The park has a variety of trails through Eaton Canyon. It's closed on Mondays. 
27. Annandale Golf Club
1 N San Rafael Ave, Pasadena, CA 91105
If you like to golf, Annandale Golf Club has a nice course in Pasadena. The golf club has been operating since 1906.
28. Rose Bowl Flea Market
1001 Rose Bowl Dr, Pasadena, CA 91103
The Rose Bowl Flea Market takes place on the second Sunday of every month. The flea market has over 2,500 vendors and thousands of items to explore. There is an admission fee to enter. 
29. Pasadena Farmers Market
Enjoy fresh produce and food from vendors at the Pasadena Farmers Market. The market is open at Victory Park on Saturdays and at Villa Park Center on Tuesdays.
30. Memorial Park
85 E Holly St #3907, Pasadena, CA 91103
Pasadena's Memorial Park has a bandstand, playground, and picnic area. There's plenty of grass to run around and play.
31. Brookside Park
360 N Arroyo Blvd, Pasadena, CA 91103
Brookside Park is located adjacent to the Kidspace Museum and near the Rose Bowl. At over 60 acres, it's the largest maintained park in Pasadena. There's even a pirate-themed playground that kids are sure to love.
32. Arroyo Seco Trails
If you're looking to get out in nature, there are numerous trails and loops in Arroyo Seco. You're sure to find a trail that's the perfect length and difficulty level.
33. Southern California Children's Museum
459 E Colorado Blvd, Pasadena, CA 91101
The Southern California Children's Museum is an indoor play space that has tons of interactive exhibits for imaginative play. Our daughter had the best time here!
---
Pasadena Restaurants
Looking for a place to eat in Pasadena? Here's some places I recommend!
---
Nearby Activities
Huntington Library
Located in nearby San Marino, the Huntington Library is a great place to visit. In addition to the library, there's also an art museum and botanical gardens. (My aunt highly recommended visiting just to see the gardens!) The library itself contains over 11 million items. During the weekend, reservations are required.
Mount Wilson Observatory
The Mount Wilson Observatory, located on the summit of Mount Willson, has a visitor's gallery and tours.  
Disneyland
One of our favorite places to visit in California is Disneyland! Disneyland is located about 42 miles from Pasadena. We have driven from Pasadena to Disneyland, and the travel time can vary tremendously depending on traffic. One time it took us 50 minutes to drive to Disneyland, and another time it took us 1 hour and 50 minutes! (We recommend avoiding rush hour if possible!) If you're planning a trip to Disneyland, we recommend staying at the Disneyland Hotel. You'll be right next to the park!
Tip: When you purchase Disneyland tickets through Undercover Tourist, an authorized ticket seller, you can save money on your park tickets! For example, you can save money on 4-Day Disneyland Resort Park Hopper tickets!
Los Angeles
Because Pasadena is so close to Los Angeles, it's easy to spend a day in the city. You might be especially interested in seeing the Griffith Observatory, Walt Disney Concert Hall, and The Grove.
Fly High Adventure Park Altadena
Located just a few miles from Pasadena, you can easily reach Fly High Adventure Park in Altadena. This trampoline park has lots of kid-approved spaces for jumping and bouncing. 
---
Where to Stay in Pasadena
There are a lot of great lodging options in Pasadena. I'll share my personal review of two hotels I've stayed at, as well as some further ideas!
Tip: Use the search engine below to find the best hotel in Pasadena for you!
---
What to Pack with You on a Trip to Pasadena
If you're planning a trip to Pasadena, here's a few things you'll want to be sure to pack:
(Click on any of the above images for current pricing and shipping information.)
---
Summary
Pasadena is one of my favorite cities in California. It's close to Los Angeles, it has the beautiful San Gabriel mountains as a backdrop, and there's tons to see in this small city. The weather is almost always perfect, and the restaurants are so good. I'll definitely be going back to Pasadena, and I hope this article helps you plan your own trip!
If this article was helpful to you, please consider sharing it on your social media accounts to further help support our blog. Also, don't forget to join our newsletter. Thank you!
If you enjoyed this post, you might be interested in the following posts:
Disclaimer: We always strive for content accuracy. Since the time of publishing, travel-related information regarding pricing, schedules, and hours may have changed. Please see individual websites embedded in this post for the most current trip-planning information.
Follow us on Instagram to see our current stories!