KANGAROO ISLAND, AUSTRALIA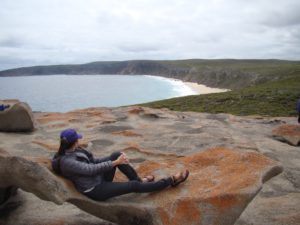 Kangaroo Island is a really special place for us. We spent a week of our honeymoon exploring every corner of the island. We rented a car and found ourselves driving down unpaved roads, scanning the treetops for koalas in the wild, and stopping at dozens of beaches.
---
THINGS TO DO
Flinders Chase National Park
The best place to experience Kangaroo Island's rugged wilderness is Flinders Chase National Park. We spent a day in this national park and hit the main sights, but we would have loved to have spent several days here. The Kangaroo Island Wilderness Trail is a 5-day hike along the coastline. Looks like we have a reason to go back!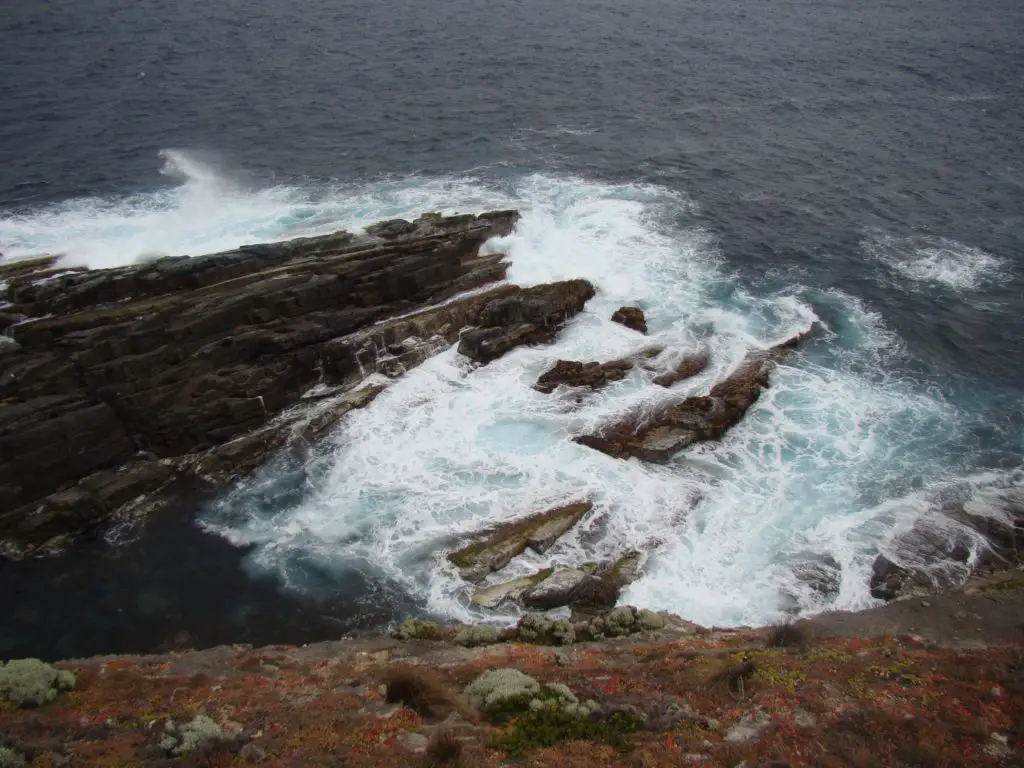 There are two primary sights in the park. The first is Admiral's Arch – a natural landmark that was created by the forces of nature. Walk down the boardwalk and you will see the ocean framed by this magnificent arch. You won't be the only one there – lots of seals have made this cove their home!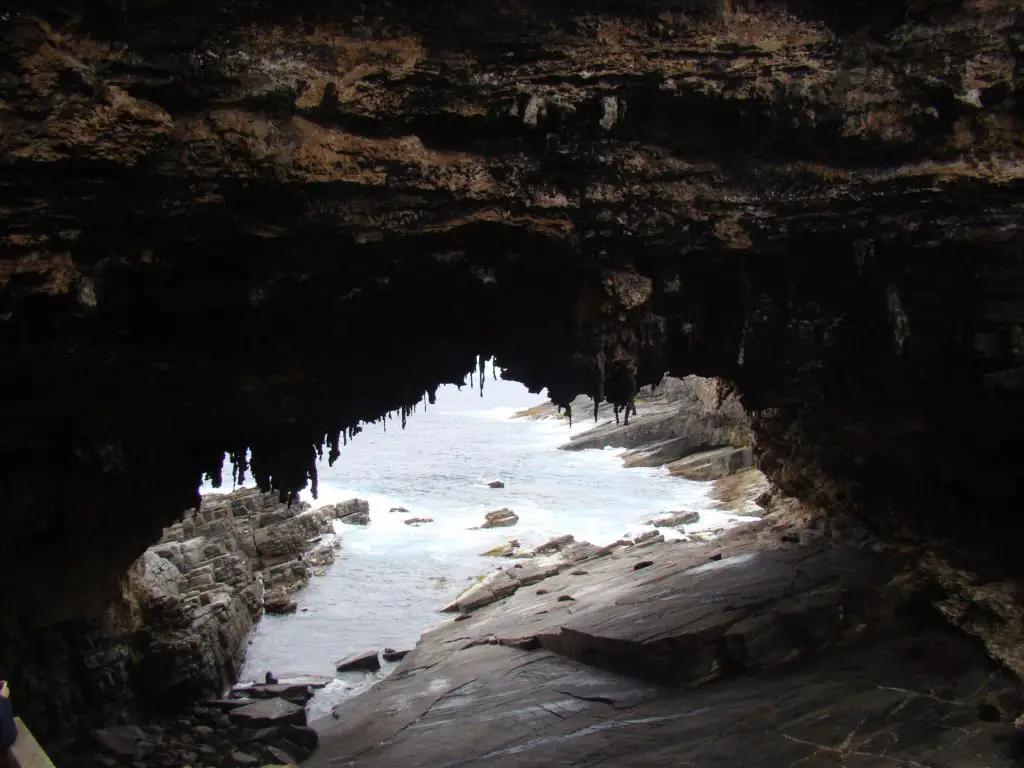 The second main sight at the park is the Remarkable Rocks. The parking lot fills up quickly, so we recommend getting there early. The rocks are made of granite and have unique shapes as a result of erosion due to the ocean winds. It's a great place to take photos, and because it is literally crawling with people in the afternoon, it's another reason to get there early.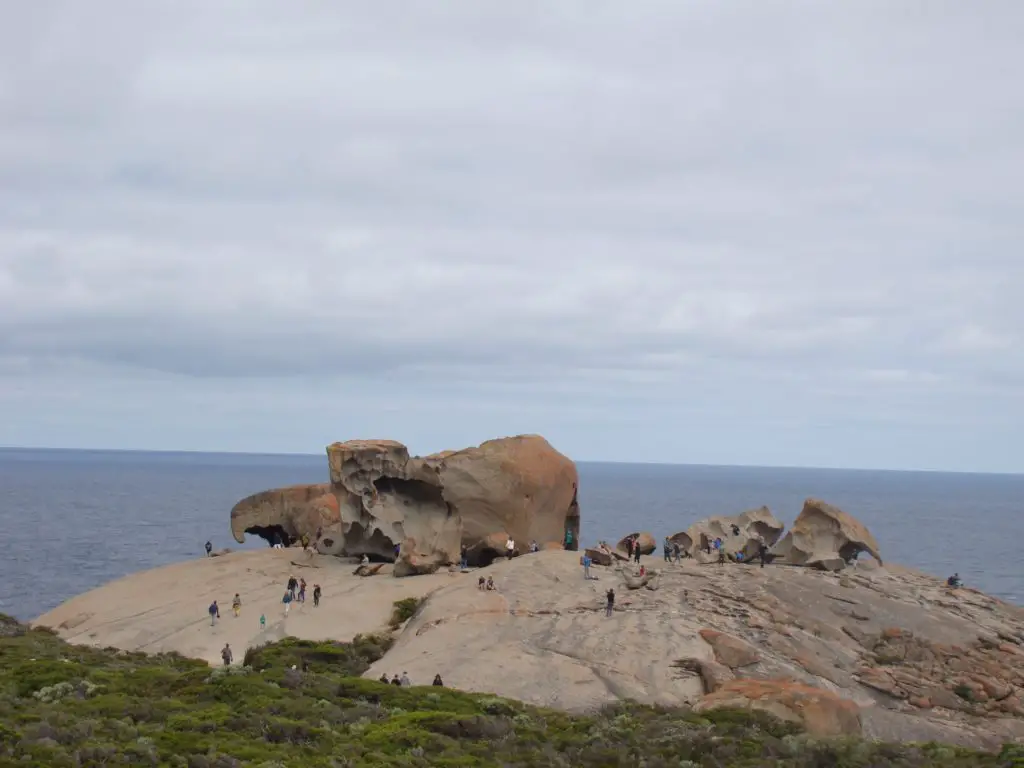 The roads within the park are spectacular too!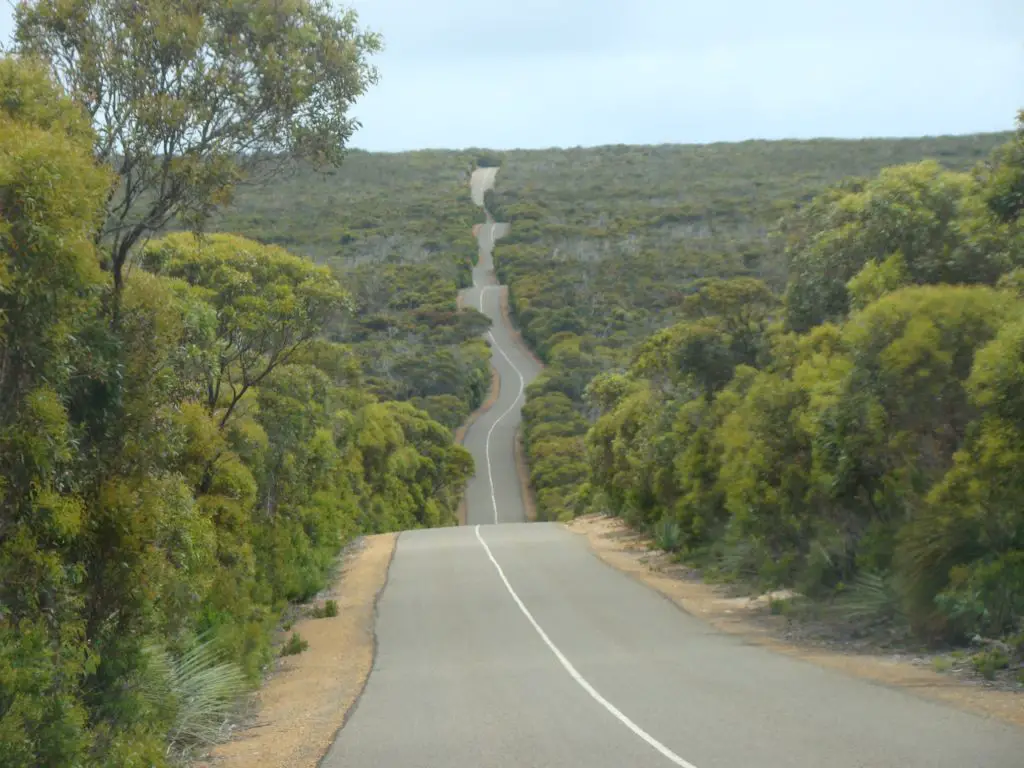 Seal Bay Conservation Park
Kangaroo Island is home to a number of protected species, including the Australian sea lion. Their numbers are in decline, and Seal Bay Conservation Park is doing important work protecting them. For a small fee, a tour guide will take you down to the beach, and from a short distance you can observe them barking, swimming, and napping. In addition to the tour, there is also the extensive boardwalk that offers plenty of up-close opportunities to see the seals.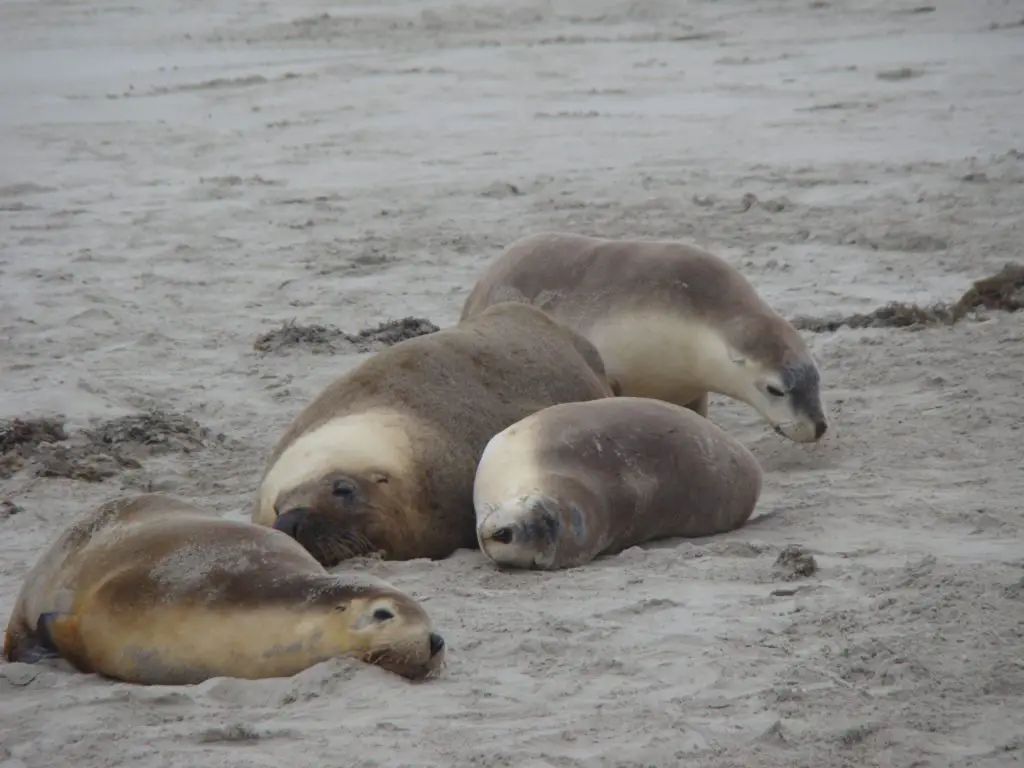 Sandboarding
We had never gone sandboarding before and decided to try it out on a whim after seeing a sign posted on the road. The sand dunes on Kangaroo Island are known as the "Little Sahara". We had a blast sandboarding and using a toboggan! We rented all of the equipment through Kangaroo Island Outdoor Action.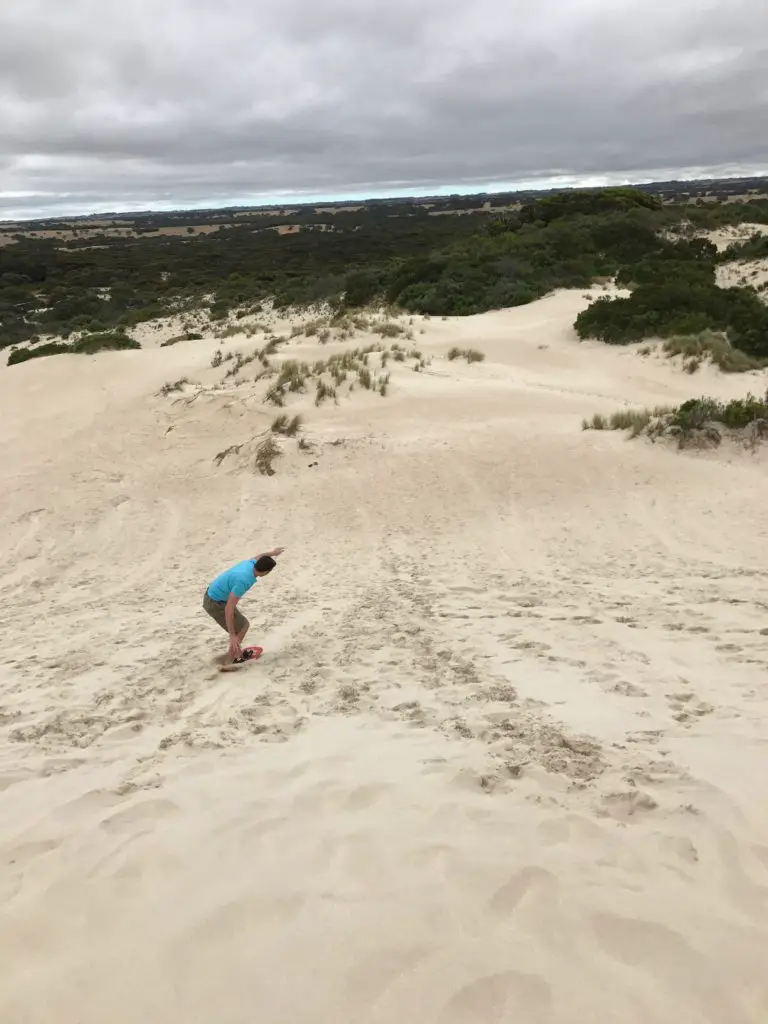 Kelly Hill Caves
If you have time in your itinerary, check out the Kelly Hill Caves. We really enjoyed learning about the caves, and our guide even turned out all the lights and lit a candle so that we could appreciate how the caves were first explored with very minimal light.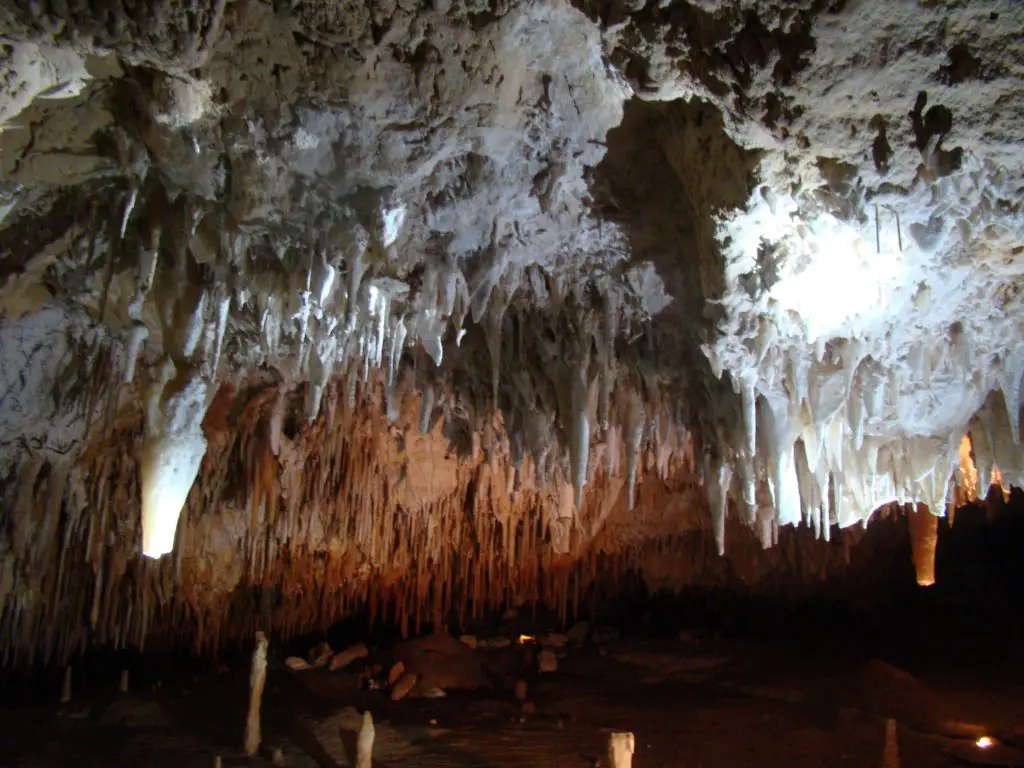 Koala Walk
Koalas are one of our favorite animals, and we really enjoyed the Koala Walk at Hanson's Bay Wildlife Sanctuary. We went on a walking tour of the sanctuary at sunset and saw tons of wildlife, but the highlight was certainly the line of trees that contained dozens of koalas. They typically sleep 20 hours a day, so we were lucky to catch them during the evening when they were a bit more active!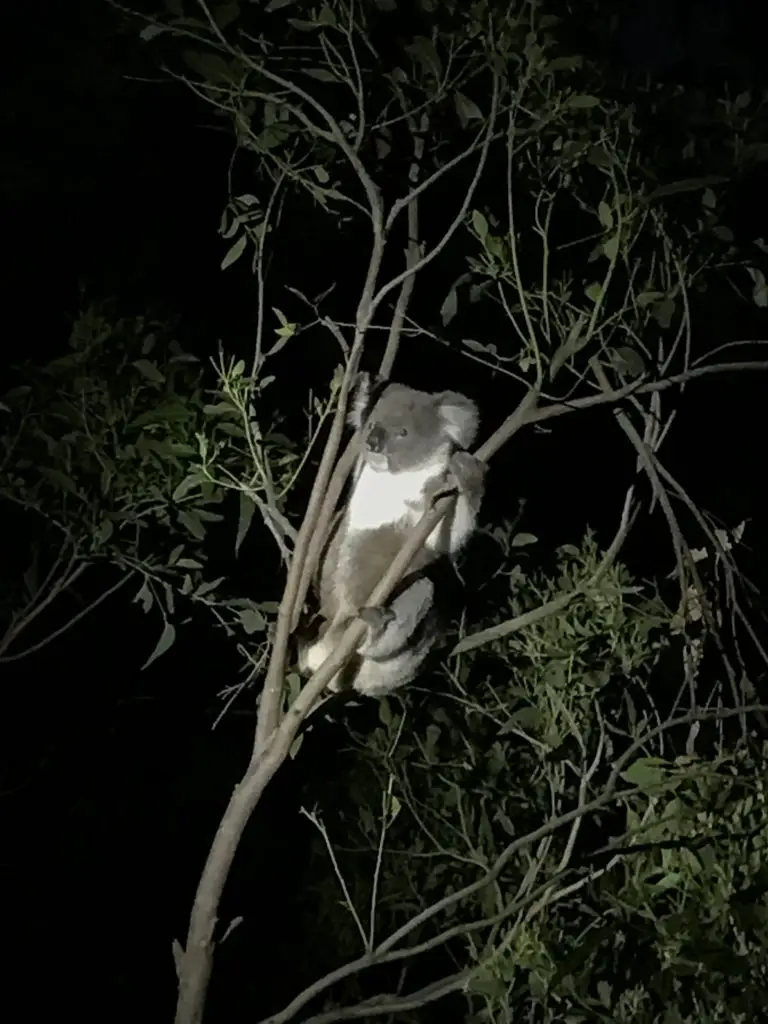 Kangaroo Island Wildlife Park
If you are looking to hold a koala, the Kangaroo Island Wildlife Park is the place to do it. You can feed kangaroos, wallabies, and hold a koala. This was definitely one of the highlights of our trip!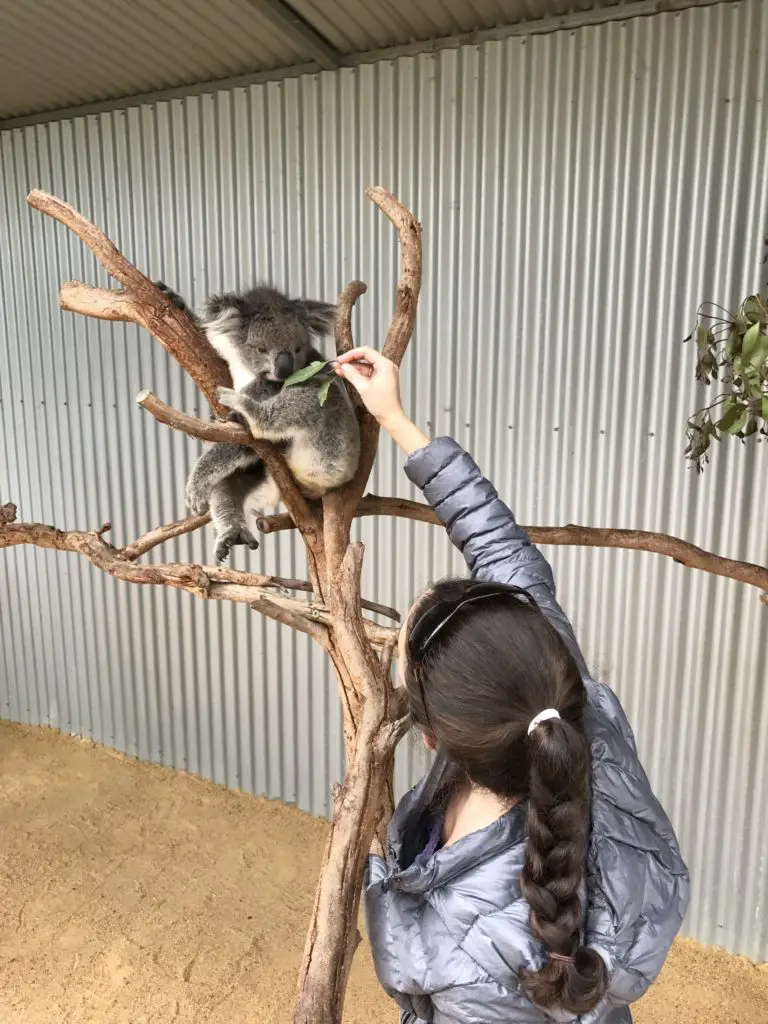 ---
FOOD AND DRINK
Dudley Wines
Kangaroo Island is famous for wines. That's due to the pristine natural beauty, the maritime air, and the excellent soil quality. We had planned to visit several wineries during our stay, but didn't go to any others after coming to Dudley's! We started with a free tasting which contained over 14 samples. WOW! And with an absolutely stunning backdrop, we were happy to spend the afternoon eating local cheeses and sampling wines.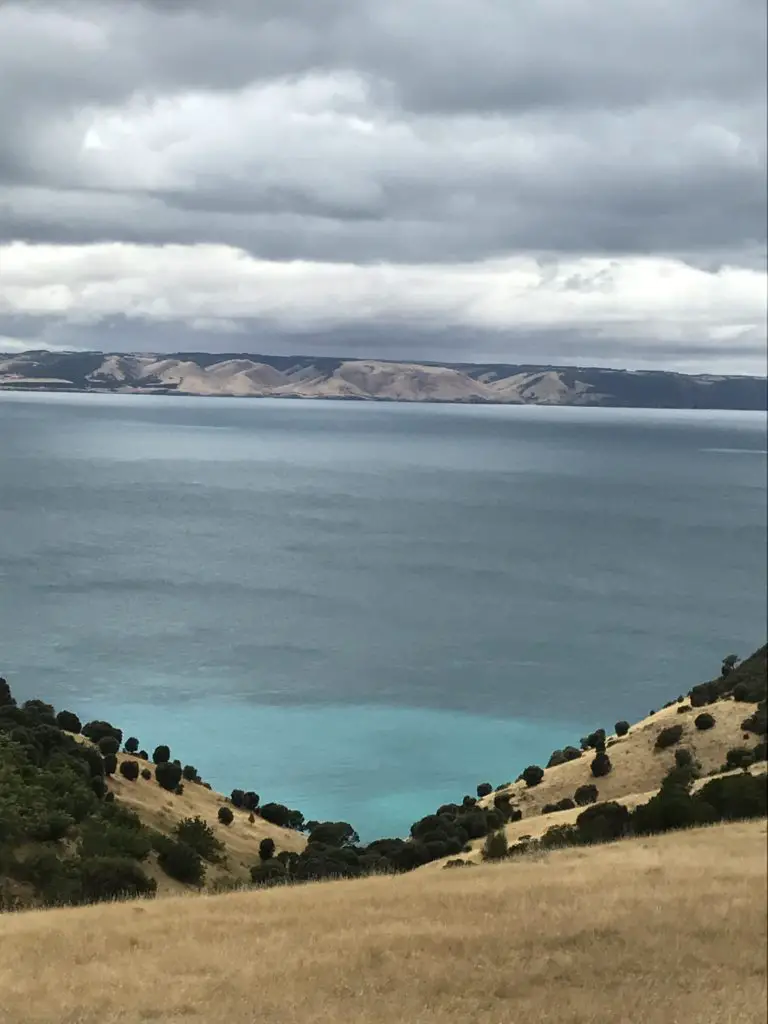 Kangaroo Island Spirits
We also made a stop by Kangaroo Island Spirits to try their gins. Again, we were delighted to find that the tastings were free. We tried several varieties and we were completely hooked.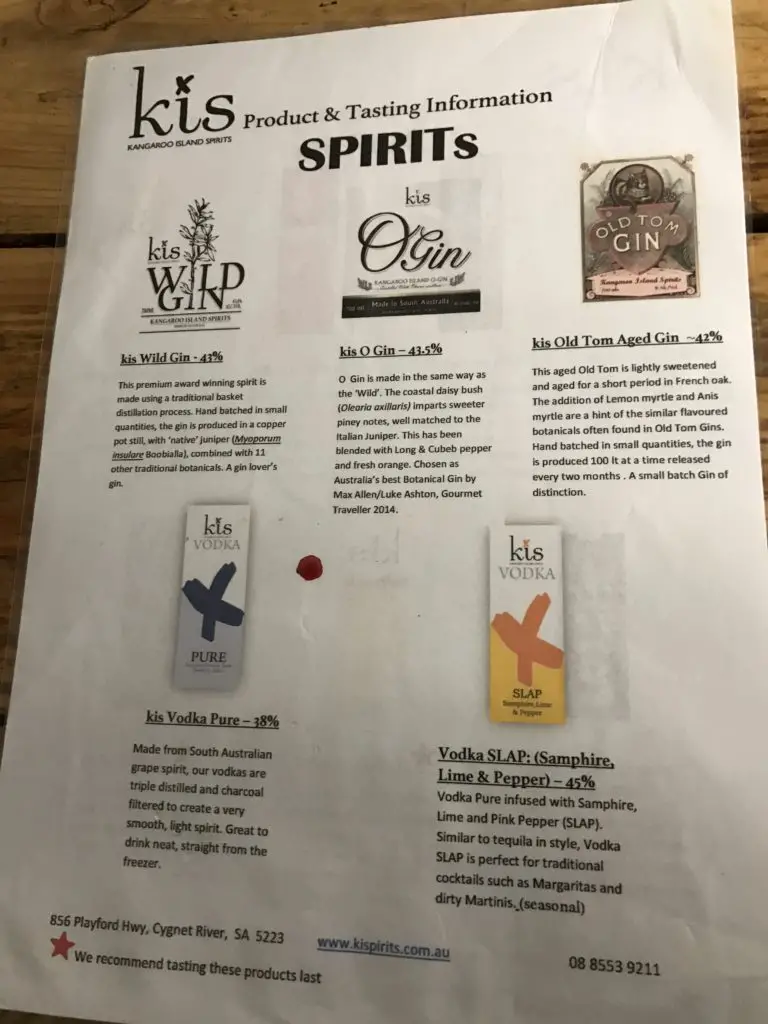 Clifford's Honey Farm
Clifford's Honey Farm also offers free tastings! We enjoyed sampling the various honeys they produce. It's a must to try the honey ice cream! We also enjoyed a honey beer. This is the world's oldest bee sanctuary and is the home to the only pure strain of Ligurian Bee honey in the world.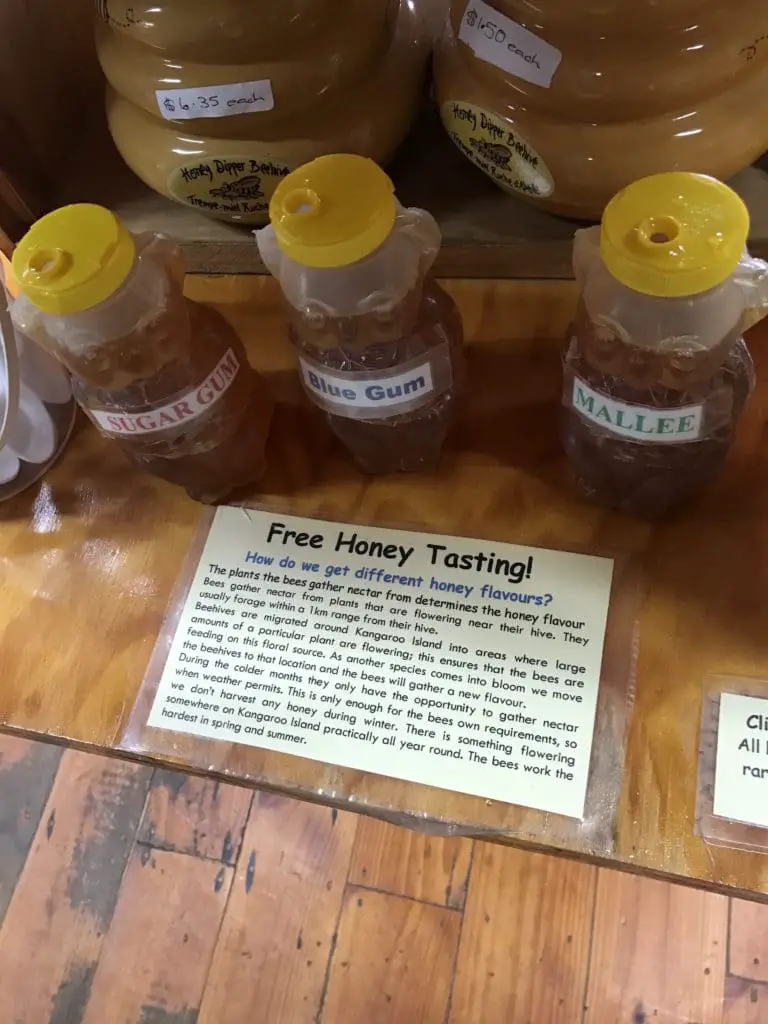 Island Pure Sheep Dairy
We also stopped by Island Pure Sheep Dairy to try the local cheeses. We were not disappointed!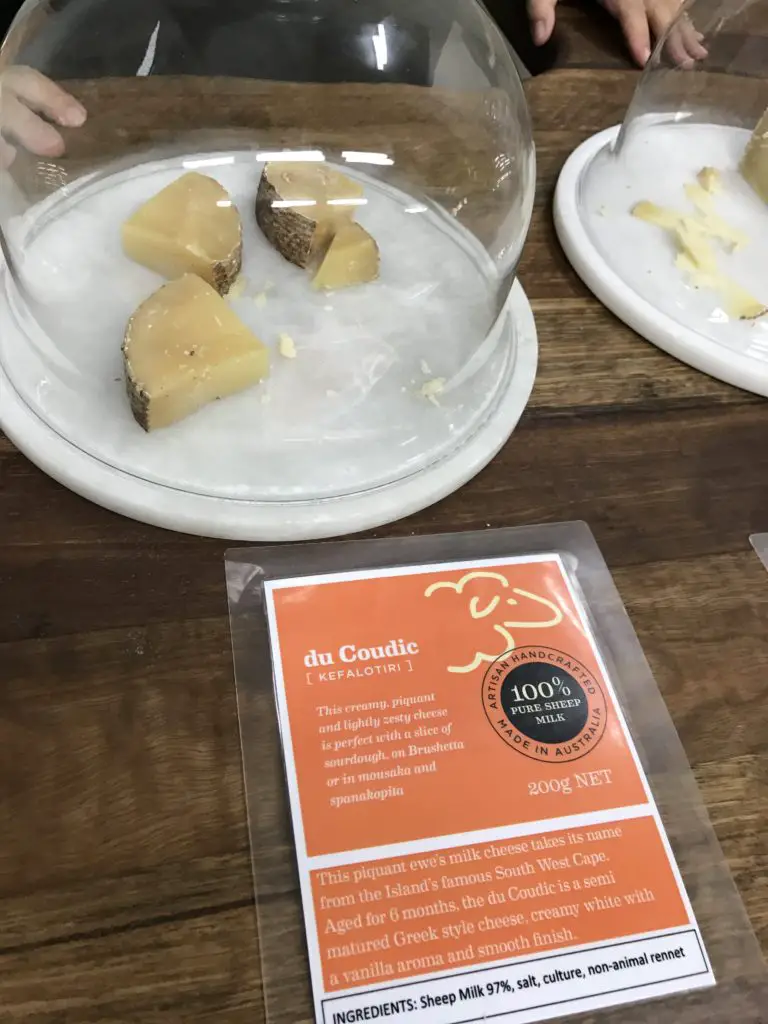 And Some Delicious Meals!
Our favorite meals were at our hotels. One of the best meals of our lives was at the Kangaroo Island Seaside Inn. The steak and shrimp were amazing!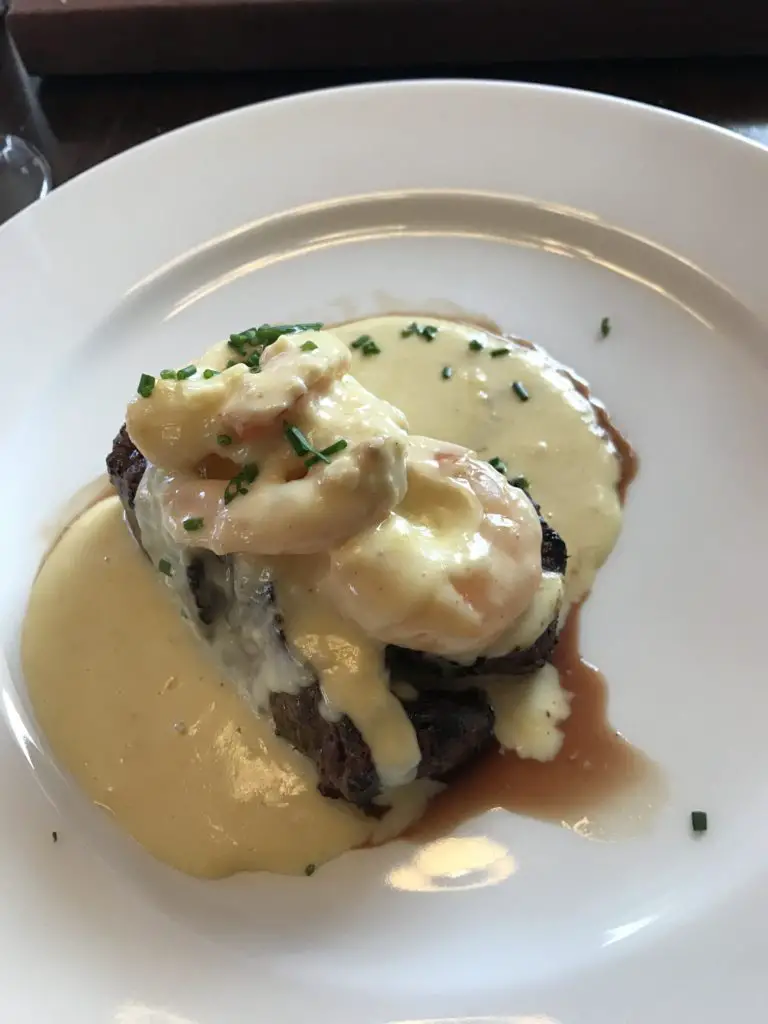 ---
BEACHES
Vivonne Bay
Vivonne Bay was rated one of Australia's best beaches. There is plenty of coastline, white sand, and turquoise water.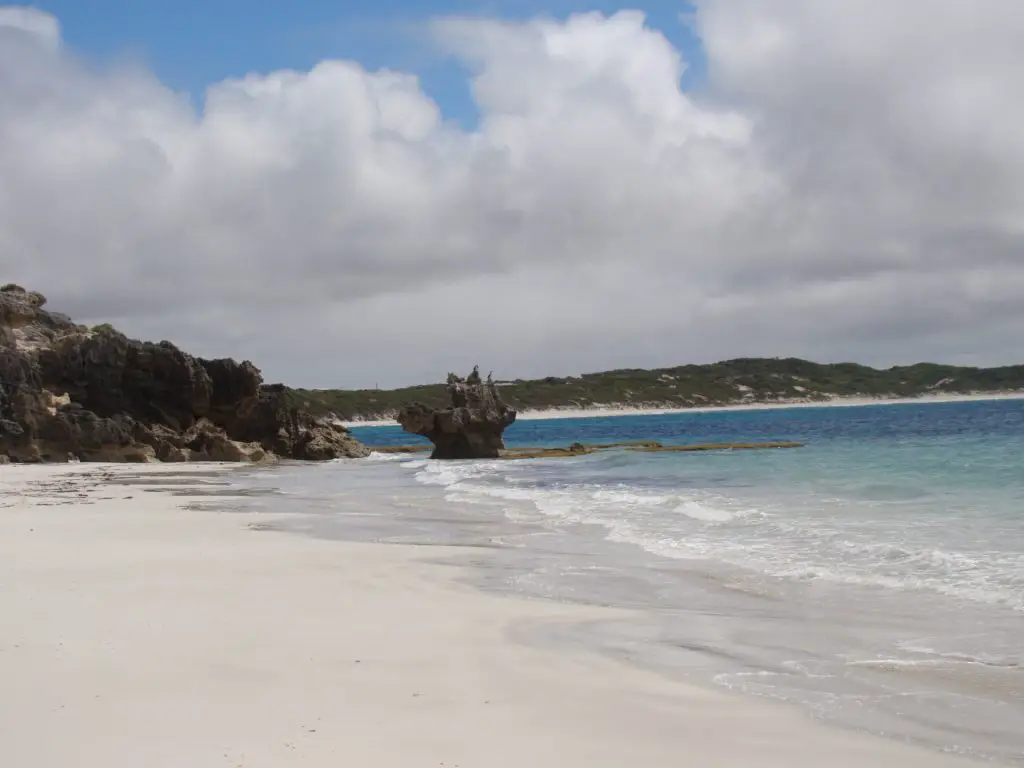 Flinders Chase National Park
The boardwalk showcases stunning views of this dramatic coastline. There are plenty of beach hikes – we wish we had more time here!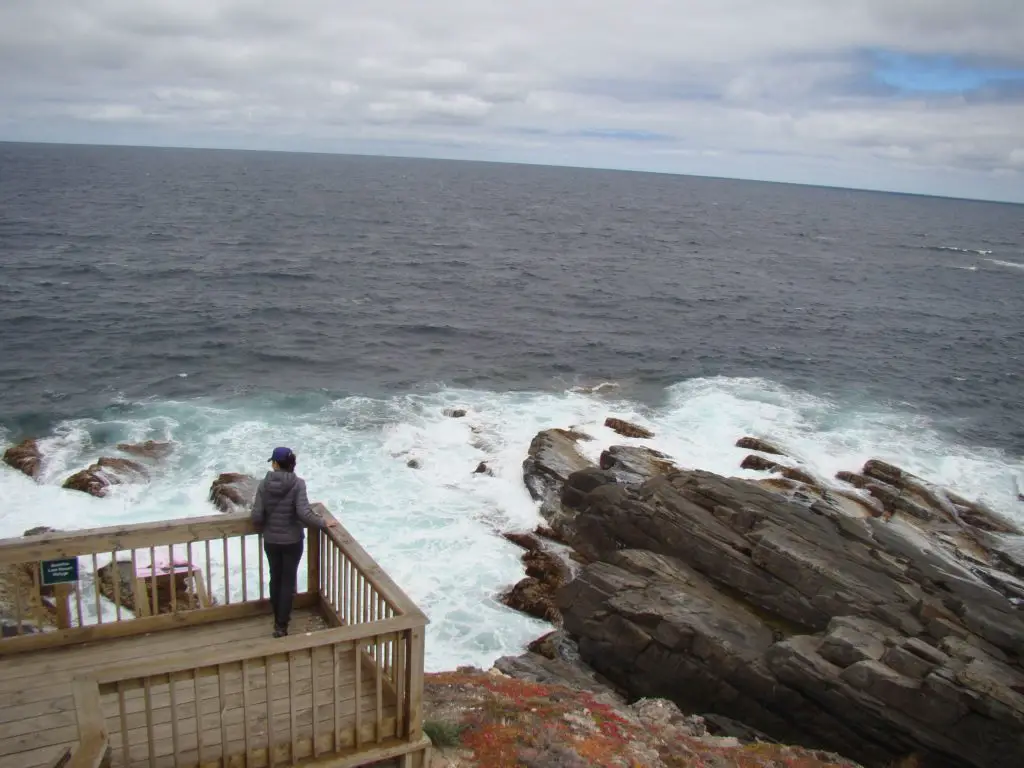 Stokes Bay
On our last day we decided to visit Stokes Bay before heading to the airport. We were glad we did! It was by far our favorite beach. There is a "secret" path through the boulders to the right of the parking lot. After bending and twisting through the rocks, we discovered a quiet inlet with crystal clear water.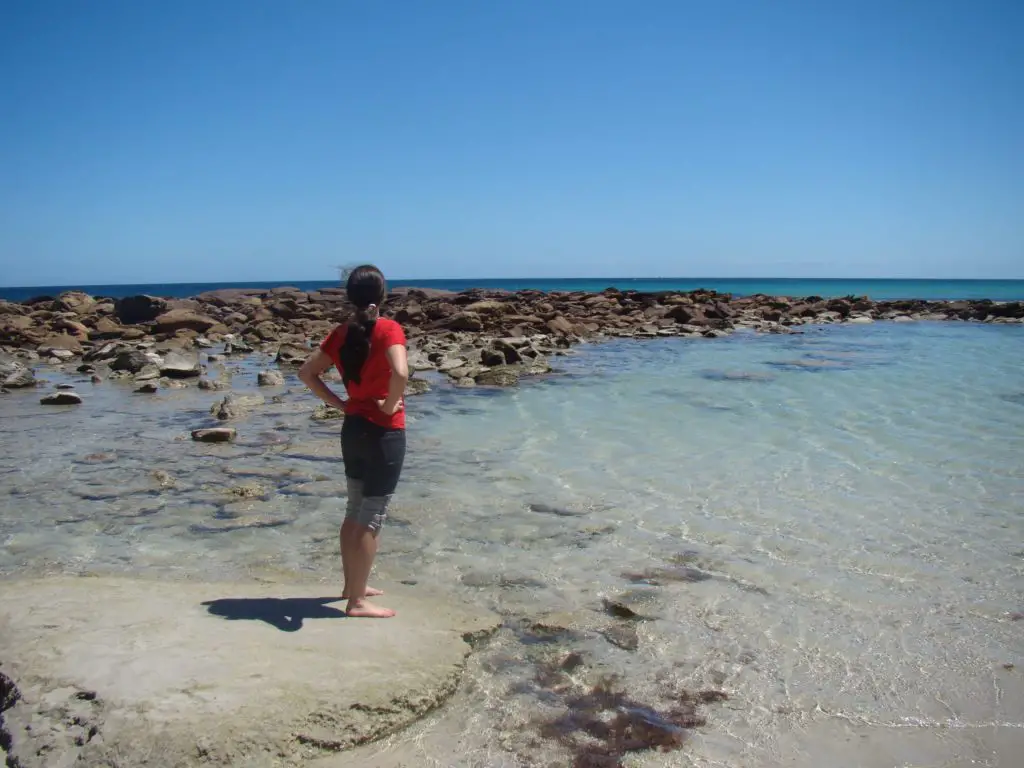 ---
WILDLIFE
When we were researching places to visit in Australia, we decided on Kangaroo Island because of the wildlife. There are few other places in Australia where you can regularly see koalas and kangaroos in the wild.
Kangaroos
We were a little nervous when we did not see any wildlife our first day. However, we were pleased to find out that the kangaroos are often in the paddocks (fields) just after sunrise and at sunset. We ended up seeing dozens of them!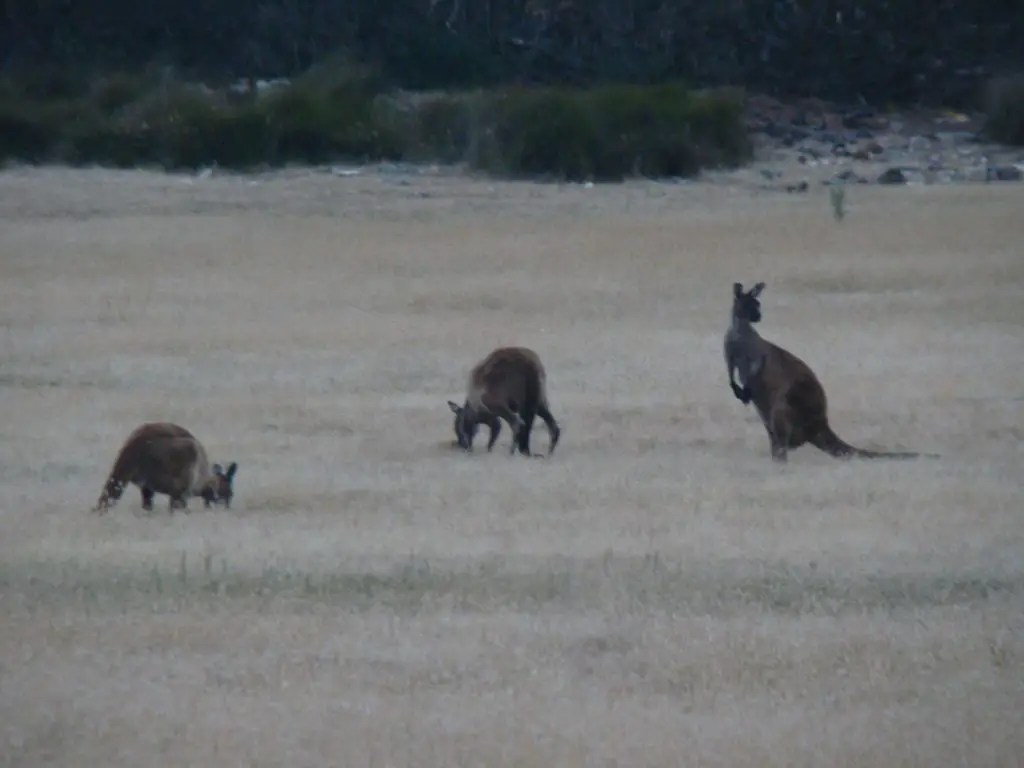 Koalas
Kangaroo Island now boasts a koala population of over 27,000. During our hikes, we saw three koalas in the wild. It was so funny to watch them swaying in the uppermost branches of trees.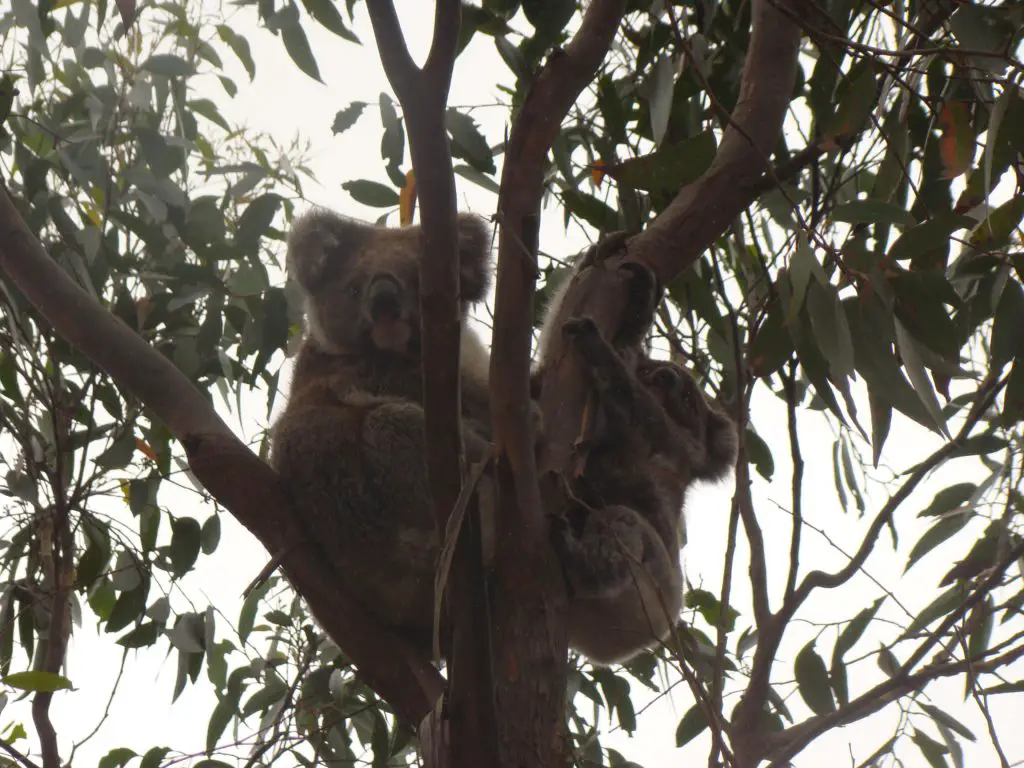 Echidnas
These cute creatures are sometimes known as spiny anteaters. They are the only mammals in the world that lay eggs. We saw several of these during our hikes.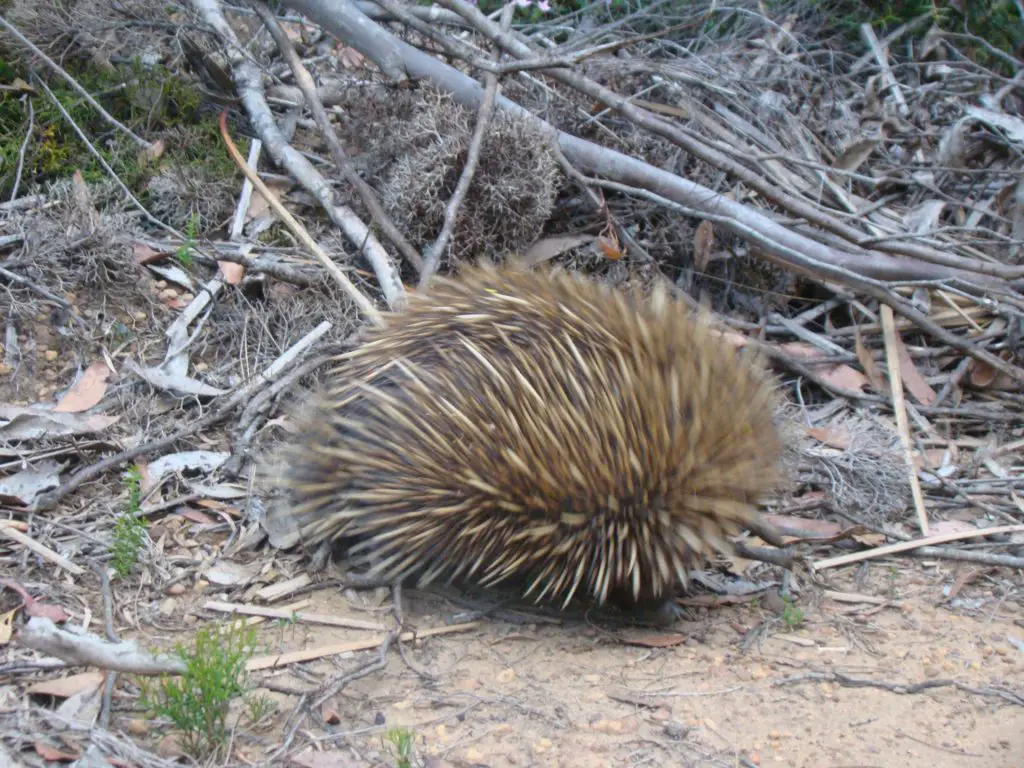 Seals
We also saw plenty of seals. It was pretty amusing to watch the seals sleep in odd positions, race to the water, or bark at each other.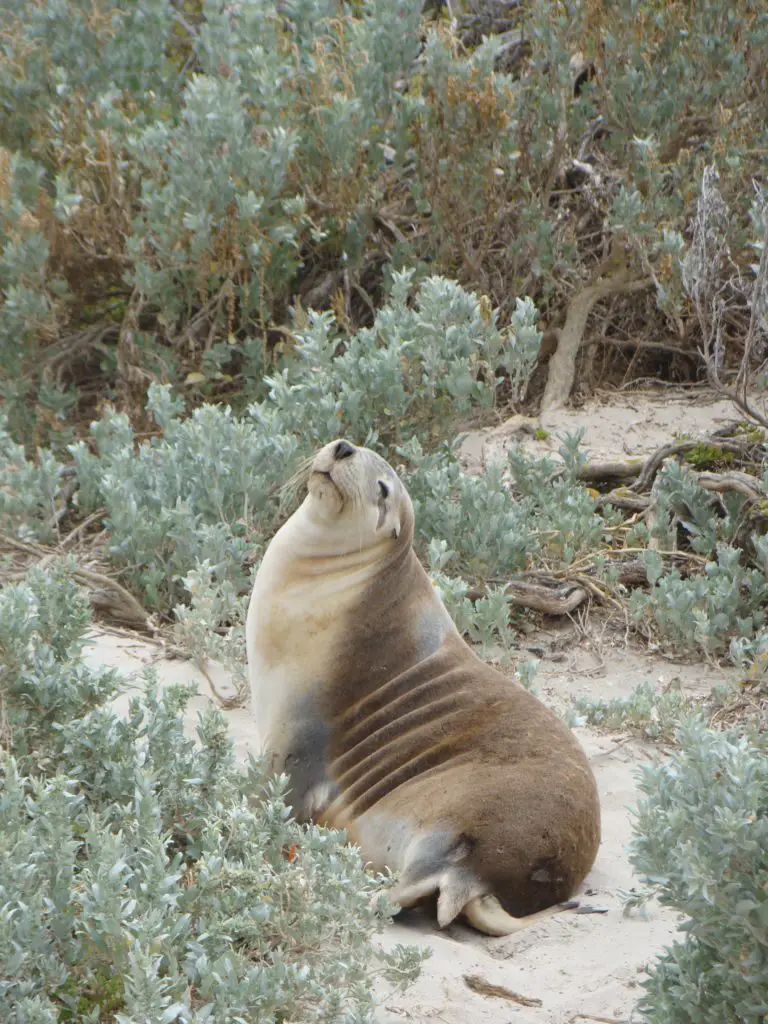 ---
ACCOMMODATIONS
We spent two nights on the east side of the island, and two nights on the west side. We were very happy with our accommodations and would recommend them:
Kangaroo Island Seaside Inn

7 Cygnet Road, Kingscote, SA, 5223, Australia

Kangaroo Island Wilderness Retreat

1 South Coast Rd, Karatta, SA, 5223, Australia
---
GETTING THERE
If you are traveling internationally, getting to Kangaroo Island can take some time. We researched a lot of options. Ultimately, you can decide to fly to the island or take the ferry from Adelaide. Once on the island, we rented a car so that we could have complete freedom to explore. Renting a car is expensive, but it is the best way to explore the island unrestricted. The higher rental car costs are due to the unpaved roads and the wildlife on the island. If you are thinking of renting a car in Adelaide and taking the ferry to Kangaroo Island, review your rental car contract carefully. Many companies do not allow their vehicles onto the island. So, the best thing to do is rent your car once you arrive on Kangaroo Island. Remember that driving after dusk is restricted, and remember to drive on the left side of the road if that is not the norm for you. We were really happy with our decision to rent our own car, instead of taking a tour bus. One of our favorite things about this trip was following an unpaved road and seeing what adventures awaited us!
---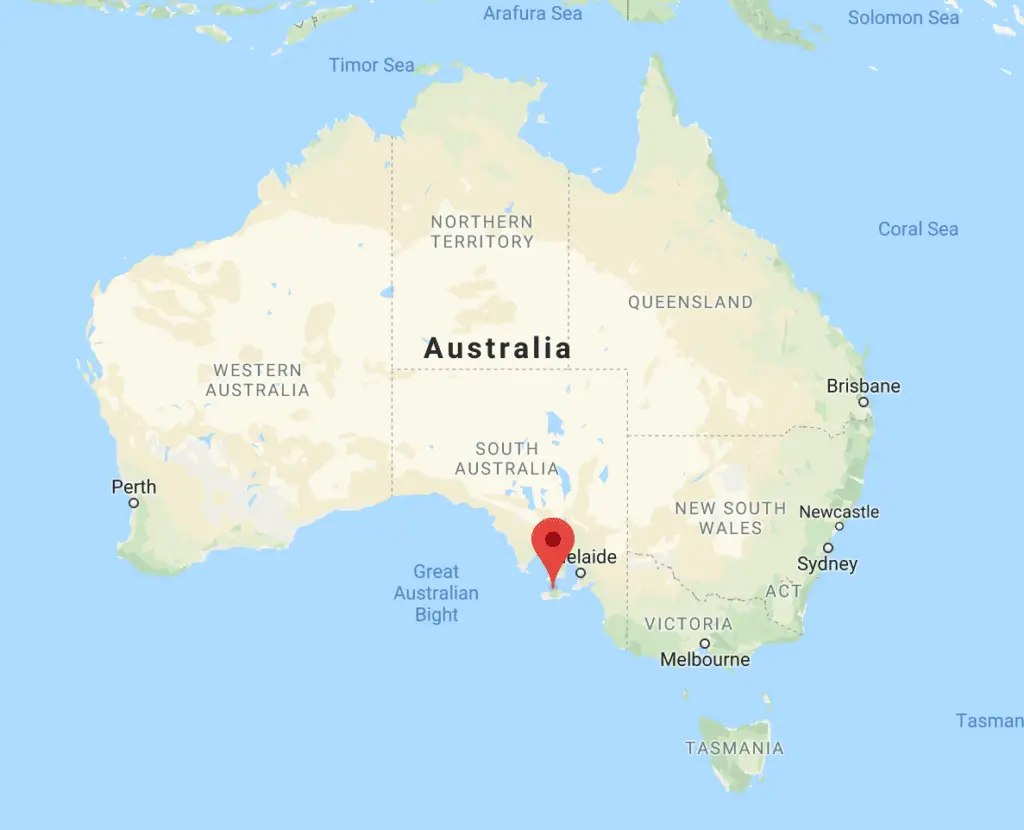 ---
OUR ITINERARY
DAY 1
Kangaroo Island Wildlife Sanctuary
Beach at Kangaroo Island Yacht Club

DAY 2
Seal Bay Conservatory Park
Bales Beach
Sandboarding at Little Sahara
Clifford's Honey Farm
Eucalyptus Distillery & Cider Farm
Kangaroo Island Spirits

DAY 3
Dudley Wines
Island Pure Sheep Dairy Farm
Parndana
West River Cove
Hanson Bay Sanctuary: Nocturnal Koala Hike

DAY 4
Kelly Hill Caves
Vivonne Bay
Flinders Chase National Park: Admiral's Arch & The Remarkable Rocks

DAY 5
Stoke's Bay
FOLLOW US ON INSTAGRAM